Restorative
This class is taught by:
Kevin came to yoga in 1999 as a result of a chronic pain condition and and grew to understand yoga as a practice that contributes to overall health. He has studied closely with Peter Sterios. His teaching style is compassionate and meditative with an emphasis on deep releases and openings of the body. He encourages students to find the areas of resistance in their bodies and use breath and patience as tools for healing. For more info on Kevin check out his website:
http://www.kevinhauber.com/.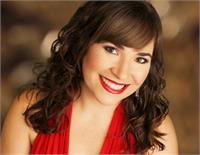 Marissa Bloom attended her first yoga class in 2006 while completing her undergraduate degree in vocal arts at USC. As a native of San Luis Obispo County, this first foray into the big city of Los Angeles and the overly-competitive life of a performing artist left her completely overwhelmed and searching for something more. Her weekly yoga classes became her safe-haven and grounding support. Since that first class, Marissa has used yoga postures, breathing techniques, and philosophies in her performing life and voice teaching; but, it wasn't until Marissa returned to the beautiful Central Coast after completing her Master's degree last year that she became utterly addicted to yoga. In the summer of 2011, Marissa fulfilled her yogic dream by attending Frog Lotus Yoga Immersion Teacher Training in the Berkshires of Massachusetts with an emphasis on Thai Yoga massage and Kirtan chanting. Her teaching style combines a creative and playful flair with strong emphasis on alignment and assists. In addition to teaching yoga classes, Marissa is an opera singer, florist, and voice teacher. You might just hear her soft singing during savasana.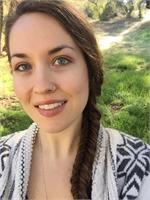 Alexis is an Oklahoma native who travelled to California in search of art, nature, and adventure. She graduated from Cal Poly in 2012 with a degree in Art and Design. Her love of art guided her towards the practice of yoga as a means of personal expression, stress relief and inner peace. Alexis studied under Roxy Borger and Jonathan Gabriel in the Smiling Dog Yoga teacher training class of 2015/2016, earning her RYC 200 hour certification. Her teaching style combines fluid movement, connection with breath, mindfulness, and acceptance of self. Alexis believes that yoga is a means for deepening respect and love of the body, mind and spirit by embracing and celebrating all shapes, sizes, and abilities in her classes. Aside from yoga, Alexis works in social services at a non-profit organization and as a tattoo artist specializing in custom, hand-poked designs.
A purposeful practice of supported yoga postures for the lower back, hips and legs to release deep-seated muscular tension and habitual ways of holding our bodies. Expect use lots of props. Great for all levels and those overcoming injury or illness or anyone who wants to learn how to relax more fully. This is a more relaxing, meditative type class.
Upcoming classes: