YOBarre
This class is taught by: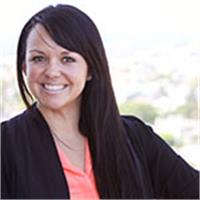 Stephanie Moran is the owner of Smiling Dog Yoga and the creator of YOBarre. She is a Certified Group Fitness instructor that has been teaching for 13 years. She received her very first group fitness certification from Les Mills International in 2003 where she started her career in fitness as a Body Pump instructor. She continued on in certifications in Body Attack, Body Flow, Body Combat and Body Jam where she learned fitness formats involving kickboxing, high-low cardio aerobics, yoga, pilates, thai-chi and even dance based aerobics for those that really wanted to boogie! In addition to her extensive training from Les Mills, she is also certified by AFFA in Primary Group, Indoor Cycling, On the Mat training ans last but not least Zumba! Aside from her husband and four kids, teaching fitness and educating on health and wellness is her favorite thing to do and a huge passion for her. And as each new trend awakens in this industry she is always ready to try it and when she falls in love - gets certified! Her newly discovered passion for barre is energizing her creativity with fitness and discovering new ways to lead, teach and discover fitness with her students.
Stephanie is also Senior Vice President of Sales at MINDBODY and brings her passion and drive to our humble space!
Aside from teaching, owning the studio, and leading an amazing sales team at MINDBODY Stephanie spends her time with her four beautiful children and her amazing husband. She loves to travel and shop and loves to do the two together. Favorite city to travel to and shop - London!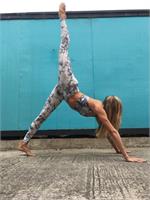 Chandra is our Studio Director and a certified YOBarre Instructor at Smiling Dog Yoga. The daughter of a nationally ranked cheerleading coach mother and a state wrestling champion father, one of Chandra's earliest memories is of stretching and exercising. She spent time in gymnastics, figure skating, and track and field, before ultimately falling in love with ballet for it's unique combination of athleticism and art. After a young career spent as a professional dancer, instructor, and choreographer with The Oakland Ballet, San Francisco Ballet, and the Theatre Ballet of San Francisco, an injury took her down a different path into retail leadership and talent development. Chandra discovered yoga as a way to ground herself after long work days, and after experiencing its' vast benefits was inspired to enter a new career in wellness. When not at the front desk, Chandra can be found studying for her RYT-200 at SDY, on the mat, at the barre, or most likely doing both at the same time in YOBarre class. Chandra isn't quite sure what took her so long to become an avid yogi, and she looks forward to helping others experience all of the benefits our yoga oasis has to offer.
Our YOBarre fusion classes combine yoga, pilates, strength, cardio and some ballet moves. We will use ballet barres to help build strength, stabilize your balance and improve your flexibility. All levels are welcome, with plenty of options for beginners to circuit training junkies. Bring your yoga mat, water bottle, and towel, and we'll provide the rest.
Upcoming classes: