YOBarre
This class is taught by: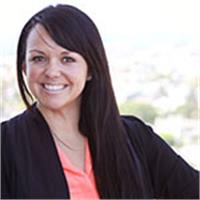 Stephanie Moran is the owner of Smiling Dog Yoga and the creator of our exclusive Barre Fusion Program, YOBarre. She is a Certified Group Fitness instructor that has been teaching for 13 years. She received her very first group fitness certification from Les Mills International in 2003 where she started her career in fitness as a Body Pump instructor. She continued on in certifications in Body Attack, Body Flow, Body Combat and Body Jam where she learned fitness formats involving kickboxing, high-low cardio aerobics, yoga, pilates, thai-chi and even dance based aerobics for those that really wanted to boogie! In addition to her extensive training from Les Mills, she is also certified by AFFA in Primary Group, Indoor Cycling, On the Mat training ans last but not least Zumba! Teaching fitness and educating on health and wellness is her favorite thing to do and a huge passion for her. And as each new trend awakens in this industry she is always ready to try it and when she falls in love - gets certified! Her newly discovered passion for barre is energizing her creativity with fitness and discovering new ways to lead, teach and discover fitness with her students.
Stephanie is also Senior Vice President of Sales at MINDBODY and brings her passion and drive to our humble space!
Aside from teaching, owning the studio, and leading an amazing sales team at MINDBODY Stephanie spends her time with her four beautiful children and her amazing husband. She loves to travel and shop and loves to do the two together. Favorite city to travel to and shop - London!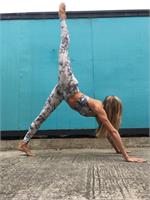 The daughter of a self-taught, nationally ranked cheerleading coach mother, and a state wrestling champion father, one of Chandra's earliest memories is of stretching and exercising. She spent time in gymnastics, figure skating, and track and field, before ultimately falling in love with ballet for it's unique combination of athleticism and art.
After an early career as a professional dancer, teacher, and choreographer with several Bay Area based companies, an injury led Chandra down a different path. Frustrations with her own physical limitations caused her to walk away from the passionate life she loved. Years later, seeking relief from the chronic pain that shadowed her, she discovered yoga & had an unexpected moment of mental clarity on the mat that led her to hang up her corporate leadership hat on the spot. She rediscovered her true passion for coaching and motivating people, with her immense drive to inspire others thru the science of health and fitness.
Chandra found yoga as an effective tool for healing old injuries & restoring full functionality back to her body. After having experienced the immense benefits of yoga first hand, she was inspired to attain her 500-ERYT. Chandra holds additional certifications in Primary Group Fitness thru AFAA, Barre, Pilates, Yoga Sculpt, Jillian Michael's BodyShred, and is an ACE CPT. Chandra's personal experiences & time spent as the former Studio Director of Smiling Dog Yoga, Barre, and Fitness, have directly shaped her teaching style, & she strives to create a safe, form focused class environment full of learning, fun, uniquely balanced sequencing, and killer playlists designed to distract you from just how hard you are actually working (#thesneakysoremethod). Her students call her classes energizing, uplifting, and dynamic. When not at the studio, Chandra can be found reading anatomy books on the beach, binge watching mindless Bravo TV shows while working out, DIYing various arts & crafts, or feeding her retail addiction. She is fluent in Sarcasm. She looks forward to welcoming you to The Dog, and can't wait to show you all our amazing community has to offer!
Our YOBarre fusion class combines yoga, pilates, strength, cardio and some ballet moves. We will use ballet barres to help build strength, stabilize your balance, and improve your flexibility. All levels are welcome, with plenty of options for beginners to circuit training junkies. Bring your yoga mat, water bottle, and towel, and we'll provide the rest.
Upcoming classes: