Strong Hatha
This class is taught by: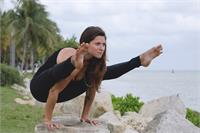 Sera has been a grateful student of Yoga and Ayurveda for many years. She has been blessed with teachers who have searched classically for the patterns of the Universe and Spirit. Her studies and experiences in the realms of Yoga, Mantra, and Ayurveda all serve to assist in increasing depth, sensitivity, and simplicity in ways that both utilize and increase grace and observation.
Some of her teachers include, Andrey Lappa of Universal Yoga, Kula Yoga Project, Sankalpah College of Yoga (Yoga), Sadhvi Abha Saraswatiji and Raghunath Cappo (Mantra), Vaidya Ravi of Poonthottam Ayurvedasram, the California College of Ayurveda, and BCD (Ayurveda). Her teachers of touch include those at Sunshine School (Chiang Mai, Thailand) and Ohm (Omsala Chiang Mai, Thailand) for the wisdom of Thai Massage and Chi Nei Tsang.
Each of her teachers has forever moved her to be more observant, respectful, humble, and sincere - qualities ever present in yoga and its teachings.
In classes we will focus on the science behind the relationships between the body, the mind, and their bridges . We are concerned with the flow of prana, how and where it moves and does not move in posture, in nadi, with consciousness. Using the paradigms of Ha-tha Yoga and Ayurveda we will explore our capacity to be both strong and flexible, moving and still, Ha and Tha, and of course, migrating in the direction of steady appreciation and awareness.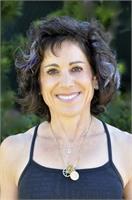 Deborah has always been a fan of movement. She began ballet and tap dancing as a child, and continued her interest in dance with course work in modern dance while attending California State University at Northridge where she received a degree in psychology. She briefly considered becoming a dance and movement therapist, but once she completed her psychology degree, shifted her interests to politics and attended law school. Recognizing early on that this shift in interest was not her true dharma, she re-entered the fitness field managing a health and fitness center in Los Angeles and becoming an ACE certified personal trainer. Shortly after certifying as a trainer, she found Yoga and found her home. Yoga has transformed Deborah's life in so many ways, bringing a peace and tranquility to her that she loves to share with her students. She loves to share her story of "trying" a class one day and walking out feeling as though she were a completely different and whole person for the first time in years. The ability of a practice to bring such contentment and peace was just short of a miracle for Deborah who is a single parent of two special needs children. Deborah loves to share her Yoga experience with others as they journey on their own quest for calm, peace and fulfillment. She also loves to work with "mama's to be" on their journey through the pregnancy process…a very special time in a woman's life, by bringing a sense of community and love to women as their bodies change in the creation of a new life and spirit. To that end, she received her prenatal/postnatal yoga certification through the Yoga Alliance. Deborah has studied Yoga with many of today's well-known and sought after yogi's including James Brown, Alexandria Crow, Kathryn Budig and Chrissy Canning. She studied pranayama with Peter Sterios and mediation with Rolf Gates. She is certified as an E-RYT200 and RPYT with the Yoga Alliance. She also has earned a B.A. in psychology (emphasis on special needs children and personality disorders).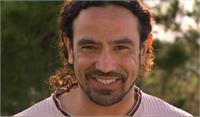 Originally from Cairo, Egypt, Ahmed has studied yoga since 2000, both Indian and Egyptian forms. He's trained with Jody Kamator and Next Generation Yoga for Kids and found he was a natural teacher. Ahmed also teaches hatha yoga with a multi-cultural approach. His DVD for children, Storyland Yoga was released in 2010 and has received much recognition, included the Parent's Choice Award for quality educational programming for children.
This multi-leveled class is slightly more advanced than Hatha, but still accessible to all ranges of experience from beginners to seasoned yogis. The class will integrate a blend of standing poses, seated/floor poses, breathing exercises, meditation, core strengthening, arm balances and stretching. While this class will warm up with sun salutations, vinyasa flows will be kept to a minimum.
Upcoming classes: