Strong Hatha
This class is taught by: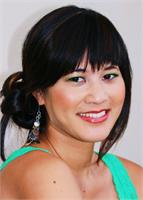 Chellis Ying is a certified power yoga instructor with international experience training rock climbers, swimmers, surfers, office workers and all-level yogis. She incorporates her experiences as a competitive swimmer and ballet dancer by emphasizing breath control, flexibility, strength, and an articulation that emulates movement in the water. She also holds a MFA in Writing and has been published in True Tales of Love and Lust, Best Travel Writing and LA Times. For more on her yoga musings, check out her
yoga blog
, which was nominated for 2012's Most Fascinating Yoga Teacher Blog.
Tulsi Bagnoli M.A. This 4th generation meditator has been practicing yoga and meditation since the age of 4 and teaching professionally throughout the US and India for the past 12 years. She has a Master's Degree in Vedic Science and has completed a 200 hour Vinyasa Krama Yoga teaching training with Ramaswami Srivatsa, in the lineage of Sri T. Krishnamacharya and a 300 hour certification in Sattva Yoga in the foothills of the Himalayas.
Her passion lies in teaching an elevating class where students explore methods of the 8-limbed path of Ashtanga Yoga, while cultivating flexibility, core strength and connection to Spirit through deep awareness and breath. Her style is a graceful, yet vibrant integration of solar and lunar energies within the mind, body and soul. E-RYT 500 Yoga | Ayurveda | Vedic Astrology www.yogawithtulsi.com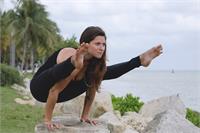 Sera has been a grateful student of Yoga and Ayurveda for many years. She has been blessed with teachers who have searched classically for the patterns of the Universe and Spirit. Her studies and experiences in the realms of Yoga, Mantra, and Ayurveda all serve to assist in increasing depth, sensitivity, and simplicity in ways that both utilize and increase grace and observation.
Some of her teachers include, Andrey Lappa of Universal Yoga, Kula Yoga Project, Sankalpah College of Yoga (Yoga), Sadhvi Abha Saraswatiji and Raghunath Cappo (Mantra), Vaidya Ravi of Poonthottam Ayurvedasram, the California College of Ayurveda, and BCD (Ayurveda). Her teachers of touch include those at Sunshine School (Chiang Mai, Thailand) and Ohm (Omsala Chiang Mai, Thailand) for the wisdom of Thai Massage and Chi Nei Tsang.
Each of her teachers has forever moved her to be more observant, respectful, humble, and sincere - qualities ever present in yoga and its teachings.
In classes we will focus on the science behind the relationships between the body, the mind, and their bridges . We are concerned with the flow of prana, how and where it moves and does not move in posture, in nadi, with consciousness. Using the paradigms of Ha-tha Yoga and Ayurveda we will explore our capacity to be both strong and flexible, moving and still, Ha and Tha, and of course, migrating in the direction of steady appreciation and awareness.
This multi-leveled class is slightly more advanced than Hatha, but still accessible to all ranges of experience from beginners to seasoned yogis. The class will integrate a blend of standing poses, seated/floor poses, breathing exercises, meditation, core strengthening, arm balances and stretching. While this class will warm up with sun salutations, vinyasa flows will be kept to a minimum.
Upcoming classes: