YOSculpt
This class is taught by: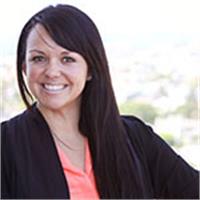 Stephanie Moran is the owner of Smiling Dog Yoga and the creator of our exclusive Barre Fusion Program, YOBarre. She is a Certified Group Fitness instructor that has been teaching for 13 years. She received her very first group fitness certification from Les Mills International in 2003 where she started her career in fitness as a Body Pump instructor. She continued on in certifications in Body Attack, Body Flow, Body Combat and Body Jam where she learned fitness formats involving kickboxing, high-low cardio aerobics, yoga, pilates, thai-chi and even dance based aerobics for those that really wanted to boogie! In addition to her extensive training from Les Mills, she is also certified by AFFA in Primary Group, Indoor Cycling, On the Mat training ans last but not least Zumba! Teaching fitness and educating on health and wellness is her favorite thing to do and a huge passion for her. And as each new trend awakens in this industry she is always ready to try it and when she falls in love - gets certified! Her newly discovered passion for barre is energizing her creativity with fitness and discovering new ways to lead, teach and discover fitness with her students.
Stephanie is also Senior Vice President of Sales at MINDBODY and brings her passion and drive to our humble space!
Aside from teaching, owning the studio, and leading an amazing sales team at MINDBODY Stephanie spends her time with her four beautiful children and her amazing husband. She loves to travel and shop and loves to do the two together. Favorite city to travel to and shop - London!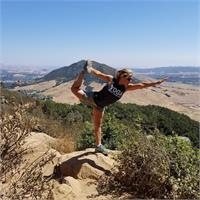 My first Bikram Yoga class was in 2007 and although I didn't fall instantly in love, there was something about it that stuck with me. My second class was in November 2012 at Bikram Yoga Chelmsford and I've never looked back. After having gone through minor back surgery after my first child and struggling with pain again after my second child, I knew I needed something stronger than what the doctors were prescribing. Pain medications were only masking the problem, but Bikram Yoga was fixing it. Not to mention all the additional side affects like better overall health, increased energy and strength, less stress and more confidence.
I quickly fast-tracked my practice by taking a private lesson, began training and competed in my first competition in October 2013 and left for teacher training in April 2014!
I love that I can share this incredible "medicine" through teaching. I am inspired everyday by the changes, struggles and progress I see my students make.
In 2014, I found myself coaching students for both the New England Regional Yoga Asana Championships and National Championships and it has become another amazing step in my career as a Bikram Yoga teacher.
I had another new journey begin in 2015 when I took my first Yoga Sculpt class followed shortly by my first Inferno Hot Pilates class. I fell immediately in love with the blend of yoga, weight training and cardio and found myself back in teacher training mode. Today I am a certified instructor of both Yoga Sculpt and Inferno Hot Pilates.
Although my formal background is in marketing, I'm happy to say today that I am a wife, full-time mom of two, yoga & fitness instructor and lifetime student!
YOSculpt is a formatted yoga glass with high intensity movements and light hand held weights to increase your heart rate and help you burn more calories during your workout. This class is heated which warms up the muscles, making your body stretch more easily, which can help prevent injuries. The music will be loud and the energy will be pumping so bring your A game to this studio for this class.
What to Bring: A bottle of water, a towel, and a yoga mat. Weights will be provided.
Upcoming classes: