Yoga 101
This class is taught by: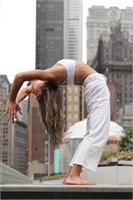 the methodological discipline her teachers instill into her personal practice greatly influence her teaching style. the importance of alignment and stability, and syncing the breath with body movement is underlined in all her classes.
she's so super grateful for her teachers and intends to be a lifetime student of this practice; always learning, constantly striving to improve herself. her mission is to inspire others to realize their full potential; encouraging them to take their newfound confidence and clarity off the mat and into everyday life.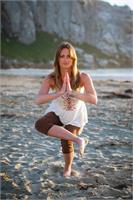 Britt Migrated from Orange County six years ago and now lives in lovely little Morro Bay. She always maintained a pretty active lifestyle and spent most of her adolescent and teen years swimming, running, and golfing. About seven years ago she was experiencing severe neck and back pain from a car accident and was drawn to a restorative yoga class as way to help ease her pain. As she got deeper into her practice she had the privilege to get to know so many wonderful yogis within the yoga community which eventually inspired her to obtain her 200-hour teacher training certification through our very own, Smiling Dog Yoga. Britt's focus is offering a practice that is welcoming to all levels. Britt is excited to be apart of the community and delighted to share her experience with others.
Yoga 101 is a slower-paced yet dynamic class that balances strength and stability with poise and relaxation. Expect broad-based work and variety, from traditional to complex, with a focus on educational instruction. This class is great for beginners to advanced yogis.
Upcoming classes: