Hatha (SLO County Classes)
This class is taught by: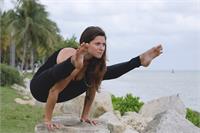 Sera has been a grateful student of Yoga and Ayurveda for many years. She has been blessed with teachers who have searched classically for the patterns of the Universe and Spirit. Her studies and experiences in the realms of Yoga, Mantra, and Ayurveda all serve to assist in increasing depth, sensitivity, and simplicity in ways that both utilize and increase grace and observation.
Some of her teachers include, Andrey Lappa of Universal Yoga, Kula Yoga Project, Sankalpah College of Yoga (Yoga), Sadhvi Abha Saraswatiji and Raghunath Cappo (Mantra), Vaidya Ravi of Poonthottam Ayurvedasram, the California College of Ayurveda, and BCD (Ayurveda). Her teachers of touch include those at Sunshine School (Chiang Mai, Thailand) and Ohm (Omsala Chiang Mai, Thailand) for the wisdom of Thai Massage and Chi Nei Tsang.
Each of her teachers has forever moved her to be more observant, respectful, humble, and sincere - qualities ever present in yoga and its teachings.
In classes we will focus on the science behind the relationships between the body, the mind, and their bridges . We are concerned with the flow of prana, how and where it moves and does not move in posture, in nadi, with consciousness. Using the paradigms of Ha-tha Yoga and Ayurveda we will explore our capacity to be both strong and flexible, moving and still, Ha and Tha, and of course, migrating in the direction of steady appreciation and awareness.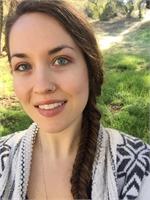 Alexis is an Oklahoma native who travelled to California in search of art, nature, and adventure. She graduated from Cal Poly in 2012 with a degree in Art and Design. Her love of art guided her towards the practice of yoga as a means of personal expression, stress relief and inner peace. Alexis studied under Roxy Borger and Jonathan Gabriel in the Smiling Dog Yoga teacher training class of 2015/2016, earning her RYC 200 hour certification. Her teaching style combines fluid movement, connection with breath, mindfulness, and acceptance of self. Alexis believes that yoga is a means for deepening respect and love of the body, mind and spirit by embracing and celebrating all shapes, sizes, and abilities in her classes. Aside from yoga, Alexis works in social services at a non-profit organization and as a tattoo artist specializing in custom, hand-poked designs.