Yin Yang
This class is taught by: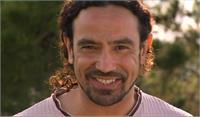 Originally from Cairo, Egypt, Ahmed has studied yoga since 2000, both Indian and Egyptian forms. He's trained with Jody Kamator and Next Generation Yoga for Kids and found he was a natural teacher. Ahmed also teaches hatha yoga with a multi-cultural approach. His DVD for children, Storyland Yoga was released in 2010 and has received much recognition, included the Parent's Choice Award for quality educational programming for children.
Philosophy and Principles. Yin and Yang are the Taoist concepts which describe the two relative qualities present in everything. ... When these terms are applied to yoga,Yin Yoga is a slower practice where poses are passively held for longer, working on the deep, dense (Yin) connective tissues and joints in the body.