Ashtanga Flow
This class is taught by: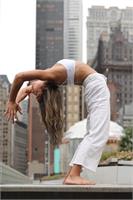 the methodological discipline her teachers instill into her personal practice greatly influence her teaching style. the importance of alignment and stability, and syncing the breath with body movement is underlined in all her classes.
she's so super grateful for her teachers and intends to be a lifetime student of this practice; always learning, constantly striving to improve herself. her mission is to inspire others to realize their full potential; encouraging them to take their newfound confidence and clarity off the mat and into everyday life.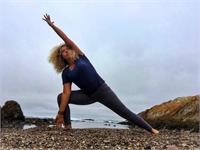 An avid student of the power of intention, consciousness and the relationship between body, mind and spirit, Jessica has witnessed the trans-formative power of Yoga in her life firsthand. After a terrible car accident in 2009 that almost cost her a leg and her life, she spent over a year off her feet and had to teach herself how to walk all over again, simply grateful just to be alive. When she truly discovered Yoga in 2017, it completely revolutionized her thinking, bringing relief from the pain she had accepted as an inescapable reality for so many years and healing the injuries of the body and of the heart.
A graduate from the 2018 Smiling Dog 200 hour yoga teacher training with Sera Melini, she feels driven to try to help others receive some of the same amazing benefits a consistent practice has bestowed upon her life, and open minds to the possibility of change.
This all-level vinyasa class is based off of the ashtanga yoga primary series, in Sanskrit called "yoga chikitsa" or "yoga therapy", with modifications and variations provided - beginners welcome. Emphasis will be on breath ("pranayama"), posture ("asana"), and eye gaze ("drishti") to help purify our body, calm our nervous system, and quiet our mind.
Upcoming classes: