Beats Cycle Express
This class is taught by: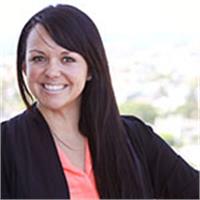 Stephanie Moran is the owner of Smiling Dog Yoga and the creator of our exclusive Barre Fusion Program, YOBarre. She is a Certified Group Fitness instructor that has been teaching for 13 years. She received her very first group fitness certification from Les Mills International in 2003 where she started her career in fitness as a Body Pump instructor. She continued on in certifications in Body Attack, Body Flow, Body Combat and Body Jam where she learned fitness formats involving kickboxing, high-low cardio aerobics, yoga, pilates, thai-chi and even dance based aerobics for those that really wanted to boogie! In addition to her extensive training from Les Mills, she is also certified by AFFA in Primary Group, Indoor Cycling, On the Mat training ans last but not least Zumba! Teaching fitness and educating on health and wellness is her favorite thing to do and a huge passion for her. And as each new trend awakens in this industry she is always ready to try it and when she falls in love - gets certified! Her newly discovered passion for barre is energizing her creativity with fitness and discovering new ways to lead, teach and discover fitness with her students.
Stephanie is also Senior Vice President of Sales at MINDBODY and brings her passion and drive to our humble space!
Aside from teaching, owning the studio, and leading an amazing sales team at MINDBODY Stephanie spends her time with her four beautiful children and her amazing husband. She loves to travel and shop and loves to do the two together. Favorite city to travel to and shop - London!
A cycling class that is musically driven, connected yet competitive, loud yet peaceful, hard yet manageable. Delivered outside on our courtyard, the metrics will show you how hard you are working and how to determine your output.
Music is the key to a Beats Cycle Class since the beats drive the rhythm and the work.
Space is limited so pre-registration is required.
45 minute class
Upcoming classes: