5 Week Prenatal Series
This class is taught by: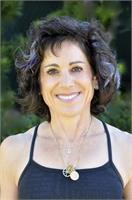 Deborah has always been a fan of movement. She began ballet and tap dancing as a child, and continued her interest in dance with course work in modern dance while attending California State University at Northridge where she received a degree in psychology. She briefly considered becoming a dance and movement therapist, but once she completed her psychology degree, shifted her interests to politics and attended law school. Recognizing early on that this shift in interest was not her true dharma, she re-entered the fitness field managing a health and fitness center in Los Angeles and becoming an ACE certified personal trainer. Shortly after certifying as a trainer, she found Yoga and found her home. Yoga has transformed Deborah's life in so many ways, bringing a peace and tranquility to her that she loves to share with her students. She loves to share her story of "trying" a class one day and walking out feeling as though she were a completely different and whole person for the first time in years. The ability of a practice to bring such contentment and peace was just short of a miracle for Deborah who is a single parent of two special needs children. Deborah loves to share her Yoga experience with others as they journey on their own quest for calm, peace and fulfillment. She also loves to work with "mama's to be" on their journey through the pregnancy process…a very special time in a woman's life, by bringing a sense of community and love to women as their bodies change in the creation of a new life and spirit. To that end, she received her prenatal/postnatal yoga certification through the Yoga Alliance. Deborah has studied Yoga with many of today's well-known and sought after yogi's including James Brown, Alexandria Crow, Kathryn Budig and Chrissy Canning. She studied pranayama with Peter Sterios and mediation with Rolf Gates. She is certified as an E-RYT200 and RPYT with the Yoga Alliance. She also has earned a B.A. in psychology (emphasis on special needs children and personality disorders).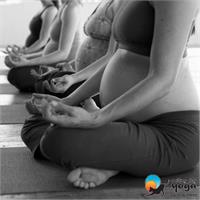 Yoga's flowing movements help tone and stimulate muscles and bones in a gentle and relaxing manner. The breathing exercises help to calm the nervous system and encourage deep relaxation. A Yoga practice during pregnancy may help create a more positive pregnancy experience and aid in labor and delivery. During the prenatal Yoga series, mama's will be encouraged to create a small supportive community with each other as they practice Yoga sequences aimed at creating space within their bodies for their growing babies.
Price: $95 (hosting up to 8 moms to be)
Upcoming classes: