Yin
This class is taught by: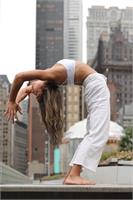 the methodological discipline her teachers instill into her personal practice greatly influence her teaching style. the importance of alignment and stability, and syncing the breath with body movement is underlined in all her classes.
she's so super grateful for her teachers and intends to be a lifetime student of this practice; always learning, constantly striving to improve herself. her mission is to inspire others to realize their full potential; encouraging them to take their newfound confidence and clarity off the mat and into everyday life.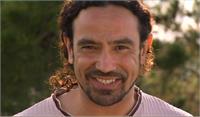 Originally from Cairo, Egypt, Ahmed has studied yoga since 2000, both Indian and Egyptian forms. He's trained with Jody Kamator and Next Generation Yoga for Kids and found he was a natural teacher. Ahmed also teaches hatha yoga with a multi-cultural approach. His DVD for children, Storyland Yoga was released in 2010 and has received much recognition, included the Parent's Choice Award for quality educational programming for children.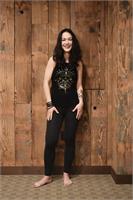 An ex-Brooklynite relocated to the central coast, Kristy combines east coast attitude with west coast chill. She believes that developing a personal practice (whether it's yoga, fitness, a combination of the two, or something else entirely) is more important now than ever. The idea of helping others develop their own practice is what lead her to complete her 200-hour teacher certification at Smiling Dog Yoga, Barre, and Fitness. Kristy loves to flow to hip hop and EDM and you're likely to hear one or both in her classes. Her alter ego is a mermaid.
Our yin yoga class is a contemplative and meditative practice using long-held floor postures and breath awareness to target deep fascial release. This is a tried and true way of increasing flexibility in the hips and spine. May include some standing poses to balance the practice. A slower paced class, great for those looking to increase flexibility.
Upcoming classes: