Kevin Hauber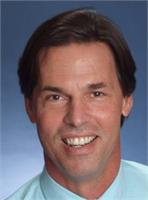 Kevin came to yoga in 1999 as a result of a chronic pain condition and and grew to understand yoga as a practice that contributes to overall health. He has studied closely with Peter Sterios. His teaching style is compassionate and meditative with an emphasis on deep releases and openings of the body. He encourages students to find the areas of resistance in their bodies and use breath and patience as tools for healing. For more info on Kevin check out his website:
http://www.kevinhauber.com/.
Kevin Hauber instructs the following:
Good for anybody and everybody, beginners to seasoned yogis, these classes are the best place to start and are the perfect balance of strengthening and stretching. These classes blend standing poses, seated/floor poses, meditation, and breath exercises. This class may also include some active flow or sun salutations but this component will be minimal.




A purposeful practice of supported yoga postures for the lower back, hips and legs to release deep-seated muscular tension and habitual ways of holding our bodies. Expect use lots of props. Great for all levels and those overcoming injury or illness or anyone who wants to learn how to relax more fully. This is a more relaxing, meditative type class.