Marissa Bloom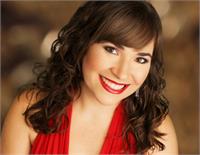 Marissa Bloom attended her first yoga class in 2006 while completing her undergraduate degree in vocal arts at USC. As a native of San Luis Obispo County, this first foray into the big city of Los Angeles and the overly-competitive life of a performing artist left her completely overwhelmed and searching for something more. Her weekly yoga classes became her safe-haven and grounding support. Since that first class, Marissa has used yoga postures, breathing techniques, and philosophies in her performing life and voice teaching; but, it wasn't until Marissa returned to the beautiful Central Coast after completing her Master's degree in 2010 that she became utterly addicted to yoga. In the summer of 2011, Marissa fulfilled her yogic dream by attending Frog Lotus Yoga Immersion Teacher Training in the Berkshires of Massachusetts with an emphasis on Thai Yoga massage and Kirtan chanting. Her teaching style combines a creative and playful flair with strong emphasis on alignment, modifications, and assists. Her gentle approach to yoga is very beginner and injury friendly as she encourages you to work with your body's limitations and strengths in both her restorative and vinyasa classes. In addition to teaching yoga classes, Marissa is an opera singer, private piano and voice teacher, and she teaches Yoga For Singers workshops both online and at various music festivals, schools, and summer programs. If you're lucky, you just might hear her soft singing during savasana.
Read more about her singing and yogic path on her blog, Ain't Over Til The Thin Lady Sings:
http://www.marissabloom.wordpress.com
Or by visiting:
Marissa Bloom is currently not instructing any classes.