Marissa Bloom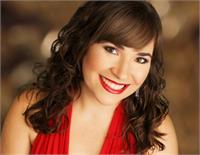 Marissa Bloom attended her first yoga class in 2006 while completing her undergraduate degree in vocal arts at USC. As a native of San Luis Obispo County, this first foray into the big city of Los Angeles and the overly-competitive life of a performing artist left her completely overwhelmed and searching for something more. Her weekly yoga classes became her safe-haven and grounding support. Since that first class, Marissa has used yoga postures, breathing techniques, and philosophies in her performing life and voice teaching; but, it wasn't until Marissa returned to the beautiful Central Coast after completing her Master's degree last year that she became utterly addicted to yoga. In the summer of 2011, Marissa fulfilled her yogic dream by attending Frog Lotus Yoga Immersion Teacher Training in the Berkshires of Massachusetts with an emphasis on Thai Yoga massage and Kirtan chanting. Her teaching style combines a creative and playful flair with strong emphasis on alignment and assists. In addition to teaching yoga classes, Marissa is an opera singer, florist, and voice teacher. You might just hear her soft singing during savasana.
Marissa Bloom instructs the following:
A purposeful practice of supported yoga postures for the lower back, hips and legs to release deep-seated muscular tension and habitual ways of holding our bodies. Expect use lots of props. Great for all levels and those overcoming injury or illness or anyone who wants to learn how to relax more fully. This is a more relaxing, meditative type class.




These more advanced and active classes will energize, challenge, and inspire you. For those who like more of a workout, these classes turn on the internal fire and focus on building strength, stamina, and flexibility with lots of standing poses and some inversions. These classes are faster paced and connect movement with breath. Good for those with at least 3-6 months of (sweet) vinyasa yoga experience. Not suitable for beginners.