Tulsi Bagnoli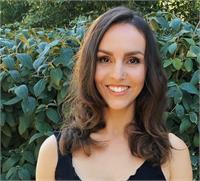 Tulsi Bagnoli M.A. This 4th generation meditator has been practicing yoga and meditation since the age of 4 and teaching professionally throughout the US and India for the past 12 years. She has a Master's Degree in Vedic Science and has completed a 200 hour Vinyasa Krama Yoga teaching training with Ramaswami Srivatsa, in the lineage of Sri T. Krishnamacharya and a 300 hour certification in Sattva Yoga in the foothills of the Himalayas.
Her passion lies in teaching an elevating class where students explore methods of the 8-limbed path of Ashtanga Yoga, while cultivating flexibility, core strength and connection to Spirit through deep awareness and breath. Her style is a graceful, yet vibrant integration of solar and lunar energies within the mind, body and soul. E-RYT 500 Yoga | Ayurveda | Vedic Astrology www.yogawithtulsi.com
Tulsi Bagnoli is currently not instructing any classes.