Alison Zikratch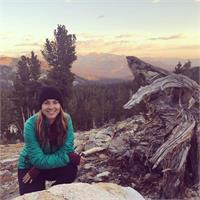 Ali has a long history of fitness and athletics, which has enabled her to be a well-rounded instructor who pulls from different influences and teachings. She played D1 soccer her freshman year, until she had a serious foot and shoulder injury and decided to retire from the sport. It was then when she was first introduced to Pilates. She quickly decided she not only wanted to practice, but to also teach, as Pilates had helped her body heal and recover from years of physical sports. She believes in the necessity of variety, and loves all types of activities. Some of her favorites include Pilates, Yoga, Barre, hiking, running, and anything that involves competition. Ali is also a certified Tabata Bootcamp instructor, and loves being able to get a full workout with just her body weight. She believes that the first step with fitness is getting over your fear. The fear that it will be hard, or embarrassing, or that you may not know the movements. Once that fear is set aside, fitness becomes fun, and you begin to welcome the challenge. She hopes to see you in class!
Alison Zikratch instructs the following:
Our Pilates mat class involves a series of exercises that teach body awareness and encourage a greater body/mind connection. The benefits include improved coordination skills, strengthening of the spinal muscles and core areas, improved flexibility, better posture, and long, lean muscle tone. With this core focus Pilates class we add high intensity interval training to include cardiovascular and strength training. We welcome all levels, but plan to sweat and work hard.