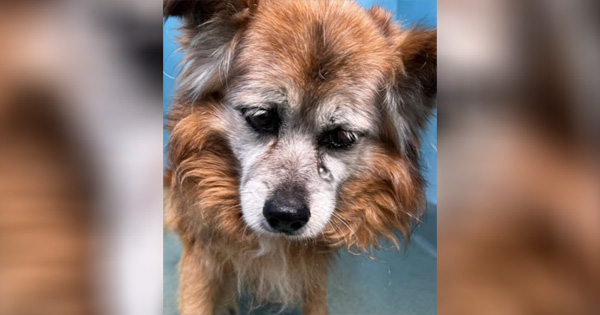 Oso, a cute Pomeranian crossbreed residing in Baldwin Park, California, is facing a state of confusion and melancholy. The reason behind it is that his owners left him at the Baldwin Park Animal Care Center on March 28, citing their inability to dedicate time to him anymore.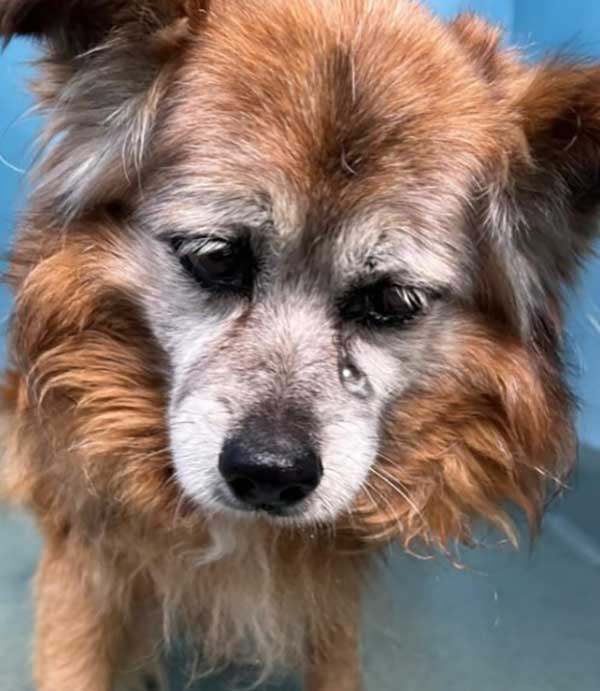 Oso had been a beloved member of his family for nearly two decades, but as he aged, he was no longer as welcomed as before. It's a heartbreaking situation that he'll never be able to comprehend – the fact that the only people he ever knew and loved left him behind without explanation.
Hey there! My name is Oso, and I'm a red Pomeranian mix. The shelter estimates that I'm about 18 years old, and I weigh 20.50 pounds. Unfortunately, my medical notes indicate that I might be blind because I keep bumping into walls and my cage. Although I've been experiencing some discomfort in my rear and back legs, I'm still able to walk and wag my tail. Judging from my intake photo, I was panting quite heavily when I first arrived here.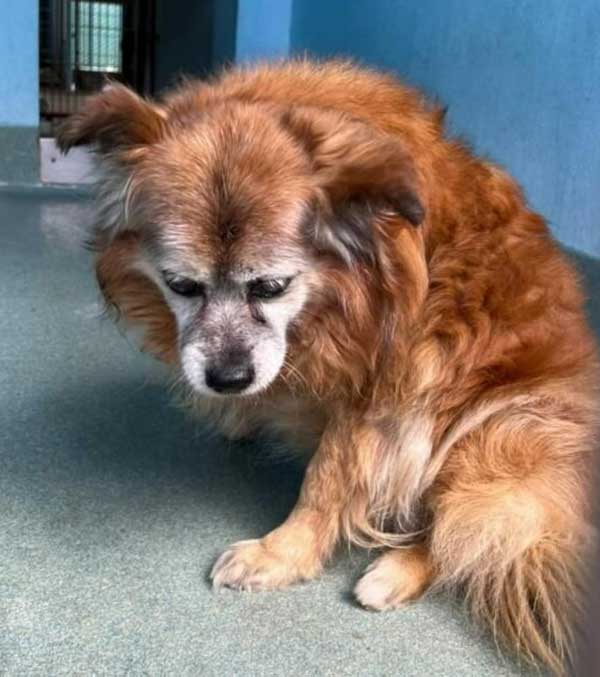 Shelter stated that in addition to receiving a review, it seems like Oso may have some dental problems that will require significant treatment. Unfortunately, as I don't possess his medical history, it's unclear whether he has any hearing or heart concerns. Additional pictures and details have been shared in the comments section.