As soon as little Daisy was born, her faithful companion Millie the husky was right by her side. They have become the best of friends and Daisy adores her furry protector. She looks forward to spending every moment with Millie, who is always so watchful over her.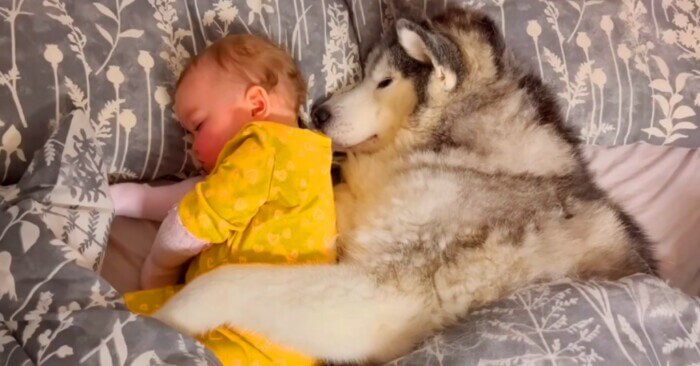 Millie's large size doesn't frighten Daisy at all. The little one lights up with joy and beams a smile every time she sees her furry friend. In fact, Daisy cuddles up next to Millie without any hesitation and they even sleep together regularly!
The American Kennel Club suggests that spending extended periods of time with dogs can result in strong connections and affectionate bonds between children and babies.
Furthermore, they suggested that getting a dog could be an excellent choice for parents with children. The bond between Daisy and Millie serves as a fantastic illustration of how essential dogs can be in a child's life. Check out the video provided to witness this heartwarming relationship in action.
Spread the word among your loved ones!