Reboot Yoga
This class is taught by: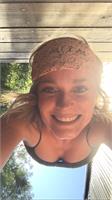 Chelsea began dancing around the age of 4 and didn't stop until she was in her early 20's. She decided to stop and focus on her studies to become a special education teacher. Teaching individuals with special needs and emotional disturbances began to take a toll on Chelsea, and she found it hard not to take her work home. She then enrolled in yoga to help her deal with the stress and emotional drainage. Yoga helped her immensely and opened her eyes to a beautiful journey she was so excited to embark on. She began using her yoga practices throughout her day and even with her students. She found peace in everything she did, and attributes it to yoga. After a few years of consistent practice, Chelsea decided to become a yoga teacher. She wanted to help share the magic of yoga with everyone. She received her yoga certification through our very own Smiling Dog Yoga studio under Roxy Banta and J Gabriel. Chelsea has a great passion for people and yoga and is so excited to share that with students at Smiling Dog. When she is not practicing yoga, Chelsea likes to spend time with her family. She loves the beach and you can find her in Avila just about every weekend with her husband and smiling dog, Oliver.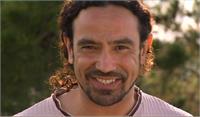 Originally from Cairo, Egypt, Ahmed has studied yoga since 2000, both Indian and Egyptian forms. He's trained with Jody Kamator and Next Generation Yoga for Kids and found he was a natural teacher. Ahmed also teaches hatha yoga with a multi-cultural approach. His DVD for children, Storyland Yoga was released in 2010 and has received much recognition, included the Parent's Choice Award for quality educational programming for children.
This Hatha and Restorative yoga combo class is designed to help you reboot and reset to take on the new week ahead. Come strengthen and restore as you move through standing and seated postures, meditation, breathing exercises, and light stretching. This class will bring you to a peak with an active Hatha yoga practice, then melt away tension as you unwind through a comforting Restorative sequence. Join us on the mat, and get ready to start your week out right!
Upcoming classes: