Stephanie Moran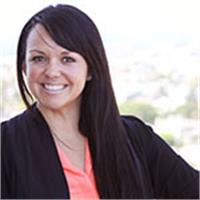 Stephanie Moran is the owner of Smiling Dog Yoga and the creator of our exclusive Barre Fusion Program, YOBarre. She is a Certified Group Fitness instructor that has been teaching for 13 years. She received her very first group fitness certification from Les Mills International in 2003 where she started her career in fitness as a Body Pump instructor. She continued on in certifications in Body Attack, Body Flow, Body Combat and Body Jam where she learned fitness formats involving kickboxing, high-low cardio aerobics, yoga, pilates, thai-chi and even dance based aerobics for those that really wanted to boogie! In addition to her extensive training from Les Mills, she is also certified by AFFA in Primary Group, Indoor Cycling, On the Mat training ans last but not least Zumba! Teaching fitness and educating on health and wellness is her favorite thing to do and a huge passion for her. And as each new trend awakens in this industry she is always ready to try it and when she falls in love - gets certified! Her newly discovered passion for barre is energizing her creativity with fitness and discovering new ways to lead, teach and discover fitness with her students.
Stephanie is also Senior Vice President of Sales at MINDBODY and brings her passion and drive to our humble space!
Aside from teaching, owning the studio, and leading an amazing sales team at MINDBODY Stephanie spends her time with her four beautiful children and her amazing husband. She loves to travel and shop and loves to do the two together. Favorite city to travel to and shop - London!
Stephanie Moran instructs the following:
Our YOBarre fusion class combines yoga, pilates, strength, cardio and some ballet moves. We will use ballet barres to help build strength, stabilize your balance, and improve your flexibility. All levels are welcome, with plenty of options for beginners to circuit training junkies. Bring your yoga mat, water bottle, and towel, and we'll provide the rest.




YOSculpt is a formatted yoga glass with high intensity movements and light hand held weights to increase your heart rate and help you burn more calories during your workout. This class is heated which warms up the muscles, making your body stretch more easily, which can help prevent injuries. The music will be loud and the energy will be pumping so bring your A game to this studio for this class.

What to Bring: A bottle of water, a towel, and a yoga mat. Weights will be provided.




Barrelates is a high energy, active class designed for students who want to be challenged and invigorated. This particular style was designed to incorporate traditional barre technique in addition to floor work, light weights, and fun music! Includes the traditional pilates mat work to keep your core active throughout the entire class.




Description coming soon...




This more advanced and active class will energize, challenge, and inspire you. For those who like more of a workout, Strong Vinyasa will turn on the internal fire and focus on building strength, stamina, and flexibility with a variety of standing poses and some inversions. This class is faster paced and connects movement with breath. Good for those with at least 3-6 months of (sweet) vinyasa yoga experience. Not suitable for beginners.