Alexis King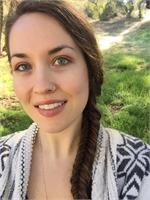 Alexis is an Oklahoma native who travelled to California in search of art, nature, and adventure. She graduated from Cal Poly in 2012 with a degree in Art and Design. Her love of art guided her towards the practice of yoga as a means of personal expression, stress relief and inner peace. Alexis studied under Roxy Borger and Jonathan Gabriel in the Smiling Dog Yoga teacher training class of 2015/2016, earning her RYC 200 hour certification. Her teaching style combines fluid movement, connection with breath, mindfulness, and acceptance of self. Alexis believes that yoga is a means for deepening respect and love of the body, mind and spirit by embracing and celebrating all shapes, sizes, and abilities in her classes. Aside from yoga, Alexis works in social services at a non-profit organization and as a tattoo artist specializing in custom, hand-poked designs.
Alexis King instructs the following:
Great for anybody and everybody, beginners to seasoned yogis, Hatha is the best place to start and is the perfect balance of strengthening and stretching. It blends standing poses, seated/floor poses, meditation, and breath exercises. This class may also include some active flow or sun salutations, but will be minimal.




This Hatha and Restorative yoga combo class is designed to help you reboot and reset to take on the new week ahead. Come strengthen and restore as you move through standing and seated postures, meditation, breathing exercises, and light stretching. This class will bring you to a peak with an active Hatha yoga practice, then melt away tension as you unwind through a comforting Restorative sequence. Join us on the mat, and get ready to start your week out right!